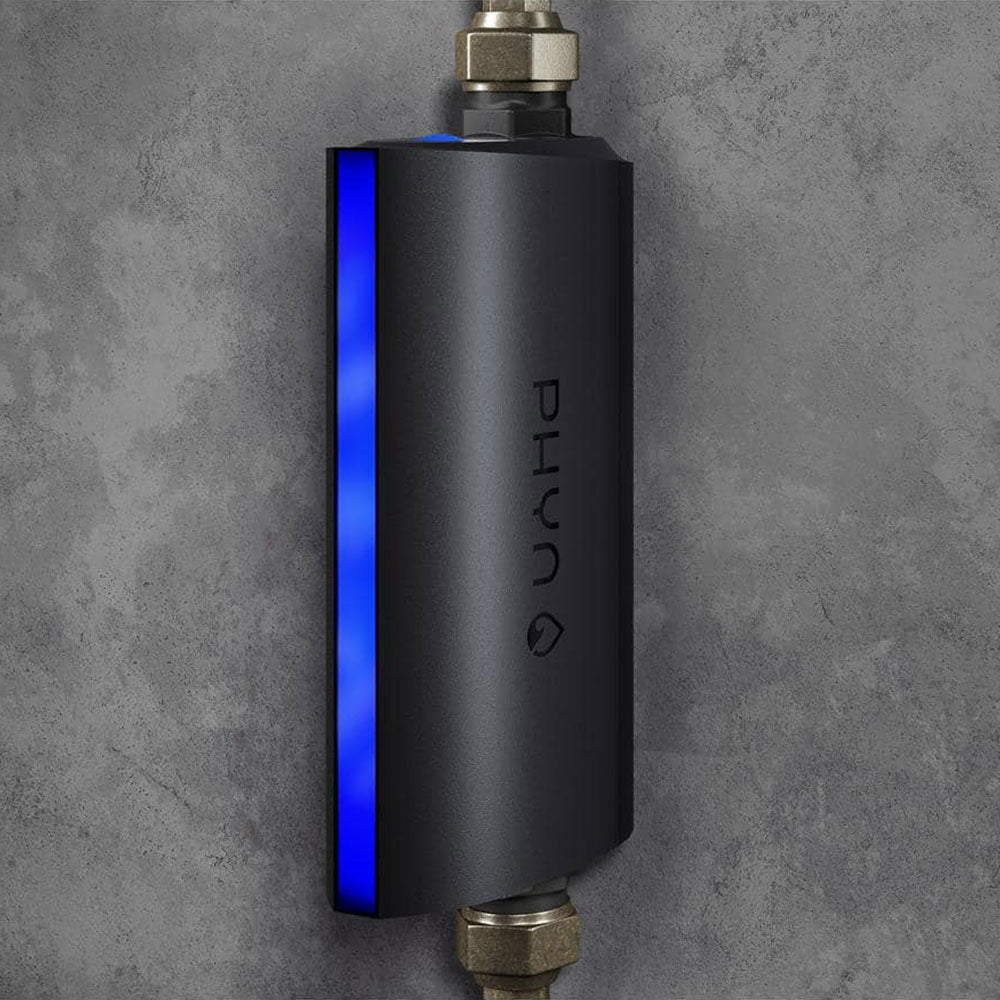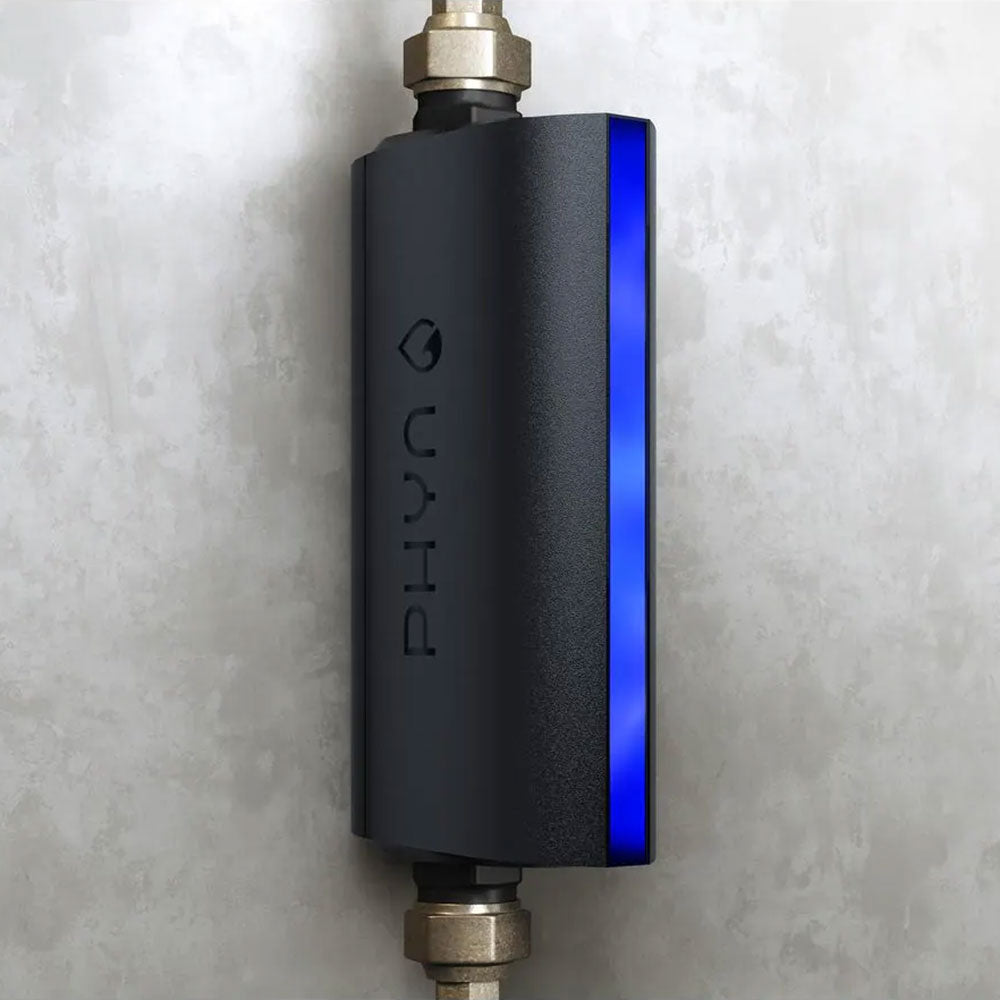 Phyn Plus
Smart Water Assistant + Shutoff (2nd Gen)
Phyn Plus uses patented, high-definition pressure wave analysis to alert you the second a leak is detected, mitigate costly damage through automatic water shutoff and teach you about your water use.
Important: Adapters not included. Depending on your plumbing, a 1″ Female NPSM to male NPT adapter matching your plumbing's pipe size may be needed. Please consult your plumber before installation. Phyn Plus has 1″ NPSM male threaded ends.
Items not included: Unions and adapters sold separately.
"....this device can prevent costly water damage to your home and help you use a precious resource more wisely"
-TechHive
The Most Accurate Leak Detection Solution
In a recent third party study, Phyn Plus was found to be the most reliably accurate whole home leak detection solution across multiple flow thresholds.
KEY FEATURES: AUTO SHUTOFF
Auto Shutoff mitigates damage
With Phyn Plus' built-in shutoff valve, you can remotely turn off the water, and Phyn Plus can turn your water off automatically in the event of a leak.
KEY FEATURES: PLUMBING CHECKS
Keep your home watertight
Turn off water at the main, run Phyn's Plumbing Check feature and in minutes you can detect a range of hidden flaws like poor seals and pinhole leaks in your water system.
KEY FEATURES: REMOTE SHUTOFF
Turn off your tap, with a tap
The Phyn app lets you shut off your water from anywhere, giving you the peace of mind that if there's a leak when you're away from home, you can now stop it.
KEY FEATURES: LEAK ALERTS
Get alerted to leaks
SMS or push notifications from the free Phyn app alert you at the first sign of a possible issue and can connect you to a plumber in minutes.
KEY FEATURES: MULTI-PROPERTY
Monitor multiple properties
Monitor water use and receive leak alerts for up to 6 properties from one account in the Phyn app.
KEY FEATURES: PRE-FREEZE WARNINGS
Prevent frozen pipe bursts
Get notified before freeze conditions set in, giving you precious time to take action and avoid damage from frozen pipes.
KEY FEATURES: WATER USE
Unparalleled water insights
Get ahead of your water bills. Monitor how much water your family is using monthly, daily, and even hourly in the Phyn app.
KEY FEATURES: WATER USE PLUS
Stay on top of your water use
Track and view your water use daily and monthly and see how your home compares to others. Over time, Phyn learns gives you insights into your water usage down to each fixture.
Auto Shutoff
Plumbing Checks
Remote Shutoff
Leak Alerts
Multi-Properties
Pre-Freeze Warnings
Water Use
Water Use Plus
Measuring pressure waves.240 times a second.
The science behind Phyn was developed in the labs of the University of Washington and at Belkin. Phyn Plus measures tiny changes in pressure 240 times every second to understand the unique voice of each water fixture in your home. This allows Phyn to understand the subtle differences between a running bath and a burst pipe.
See How it Works
High Def Ultrasonic Flow Sensor
Phyn Plus is the only connected water monitor to offer an ultrasonic flow sensor, exclusively built by Badger Meter, with no moving parts, ensuring accuracy and durability over the long haul. Other water monitors use turbine flow sensors with rotating discs that are less accurate, and often degrade over time or can get stuck by debris or buildup.
One device. Whole home protection
Other water monitors require you to place multiple sensors around the home where you think leaks are likely to occur. One Phyn Plus in a single location is all you need to monitor your entire home's water system for leaks.
Phyn Needs:
Main water supply line 1 1/4" or smaller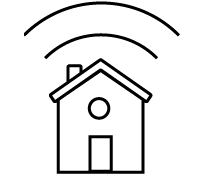 Power outlet within 12 feet of installation
Phyn works best with: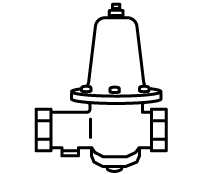 Pressure reducing valves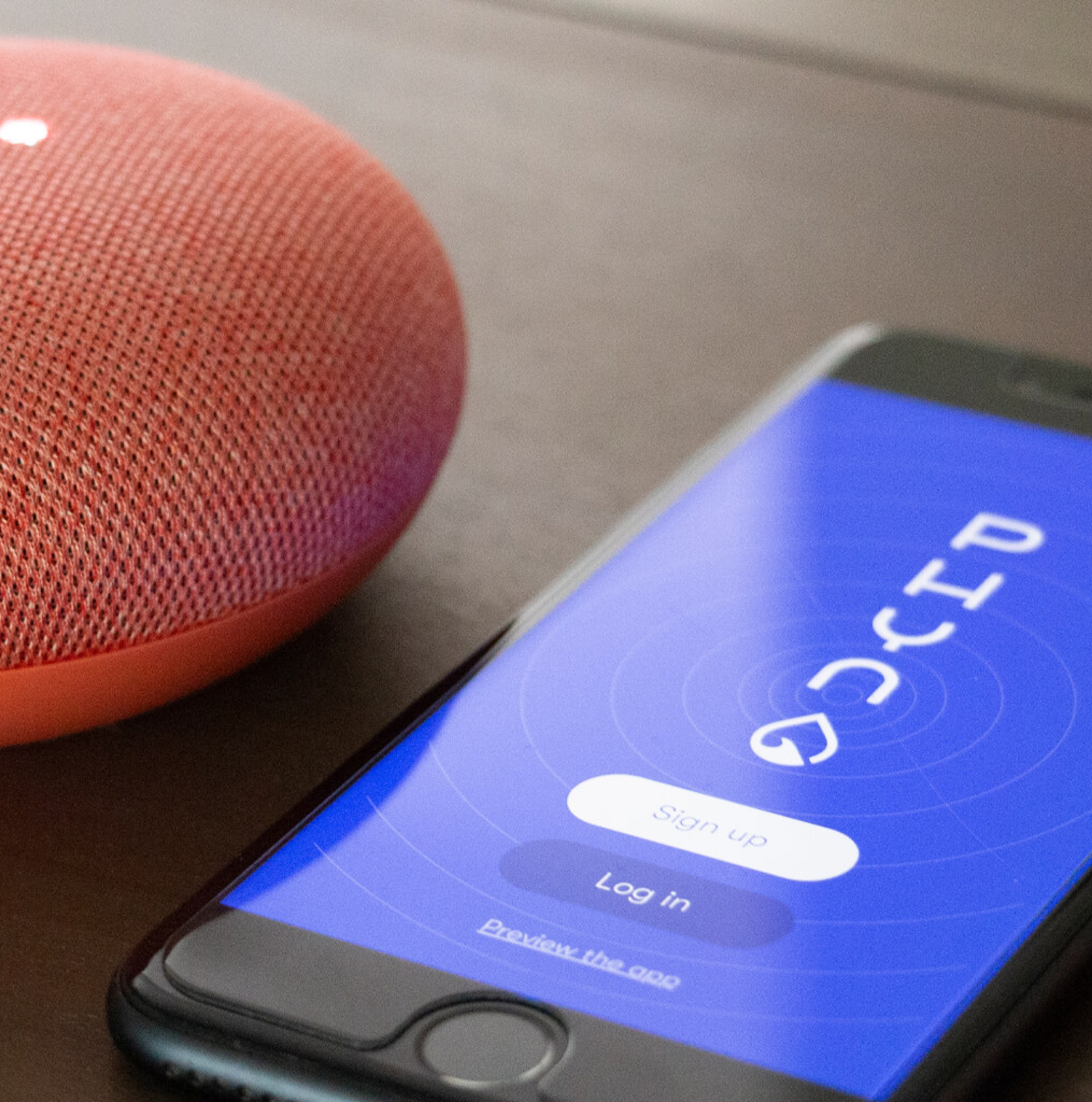 Phyn plays well with others
Phyn works seamlessly with Amazon Alexa and Google Assistant. And with IFTTT you can have Phyn trigger actions with other smart home products.
Phyn Plus Installation
We recommend that Phyn Plus be installed by a licensed plumber. We've partnered with licensed plumbers across the country to provide you with premium installation services, or you can hire your own local plumber.
Installation typically takes one to two hours, and depends on the location of your main water supply.
We recommend that you use a licensed plumber to install Phyn Plus. The main water line to your home will be cut where Phyn Plus is installed. You can also use your own licensed plumber.
Yes, you can use your own plumber to install Phyn Plus. We have included instructions that you can give to them in the Phyn Plus box. They must follow these instructions carefully to ensure proper installation.
We recommend that Phyn Plus be installed on pipes no larger than 1 ¼ inches.
Phyn Plus has 1" NPSM male threaded ends.
Absolutely! Phyn Plus has been installed on many homes with wells.
Once installed, Phyn will learn how you normally use water in your home. After this initial learning period, which is different for every home, it will unlock the ability to turn off your water automatically in the event of an abnormally high flow. Phyn will always send you an alert when a potential leak is detected, and will give you the power to turn off your water remotely using the free Phyn app.
If you have a fire sprinkler system that is standalone and is on its own branch of pipes (not integrated into the same pipes that deliver water to your fixtures) then Phyn Plus can be installed as long as it is placed after where your sprinkler line branches off. Phyn Plus should not be installed where it will interfere with your fire sprinkler operation.
Yes. You will need an electrical outlet within 12 feet of where the device is installed (we recommend a GFCI equipped outlet). Phyn Plus comes with a 12-foot power cord.
Phyn Plus is intended for single family homes, with individual water meters. However, some multi-family dwellings that have individual plumbing lines and meters for each unit are compatible with Phyn Plus. Typically a PRV will also need to be installed in each unit as well.
Phyn Plus will remain in the state it was in when the power is lost. It will not turn off your water unless it was already in the closed position. In the event of power loss, you can use the manual shut off tool included on the mounting bracket to turn your water on and off.
Yes. If your Phyn Plus device is able to be installed so that it is "before" your irrigation lines, then your irrigation will be monitored for leaks and usage.
Phyn Plus is installed on the main water line, right after your water meter or where the water enters your home and before your pipes split off to the various rooms and fixtures of your home.
If your installation location is out of the range of your home's Wi-Fi, Phyn Plus has a universal antenna port located on the bottom of the unit. Any external antenna can be plugged into this port to improve your Wi-Fi reception.