Phyn Dashboard
View and manage multiple Phyn Plus devices across your entire portfolio in one easy to use web portal. Get access to advanced data and analytics to make better decisions about water in your properties.
Alerts
Easily view the status of your entire portfolio by magnitude of issue, and proactively manage areas of concern.
Water Use
View water usage across property types by day, hour, week or month. Compare how similar assets use water and how water pressure variances are affecting overall use. Export your usage data to share and analyze.
Property details
See active and historical alerts for each property, view consumption and pressure variances by time range and turn off water remotely.
Most Accurate
In a recent study, Phyn Plus was the most accurate solution on the market. And it's only getting better every day with advanced machine learning.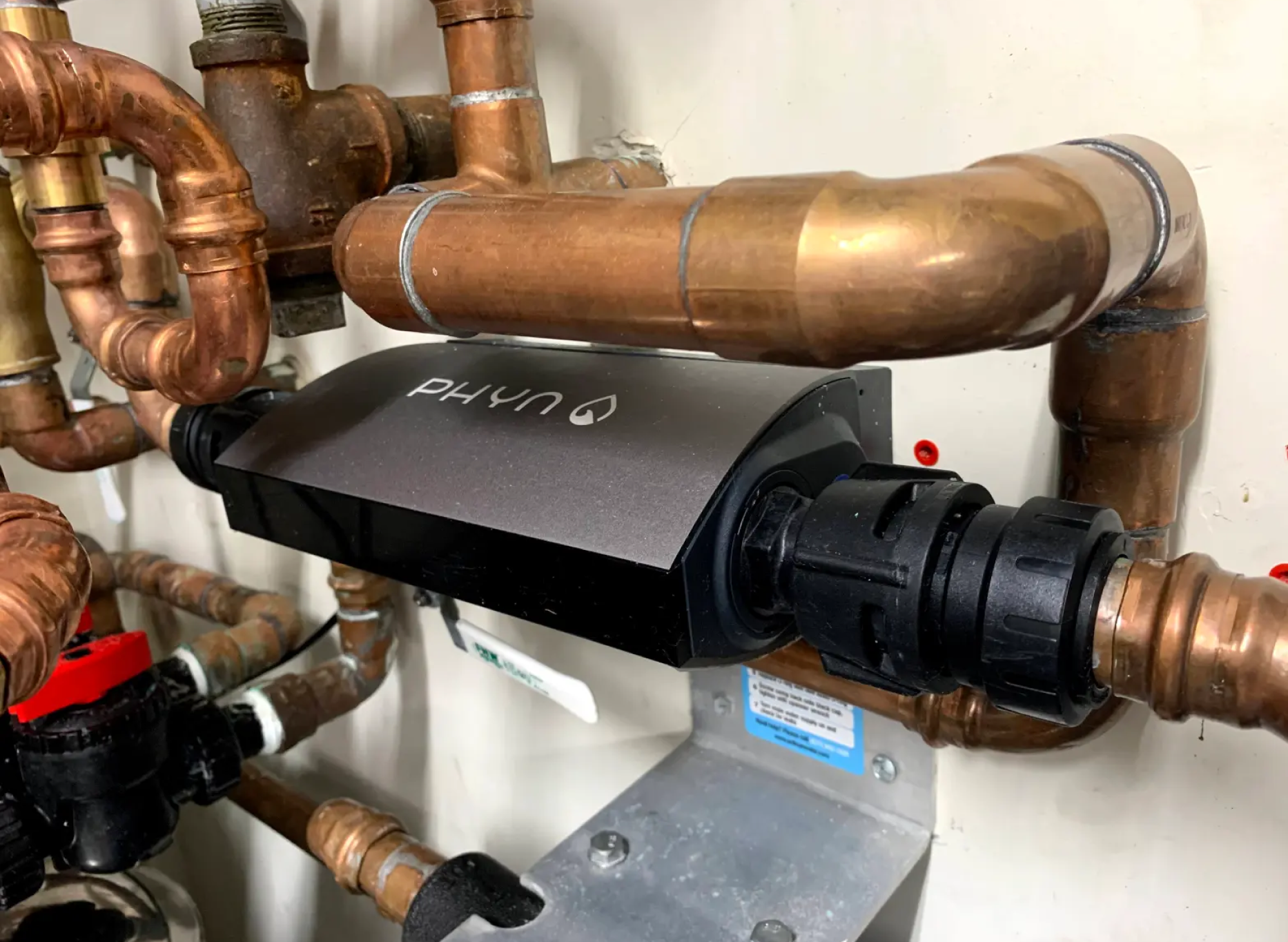 Whole Plumbing Monitoring
Phyn technology can monitor a unit's plumbing for issues with a single device. Start protecting your properties from leaks, pressure, and freeze with real-time alerts.
"Phyn gives me the peace of mind that if a leak happens or something breaks down, I'll know about it before it becomes a disaster."
"Phyn alerted us to several leaks within minutes including a relatively large leak when an old sprinkler valve was malfunctioning. We've had a fantastic experience with Phyn so far."
"Phyn was able to detect numerous failures that we would have never known about, had their system not alerted us. Great for the pocket book and the environment."
"Phyn has given me the control I need to feel secure about my home..."
Start Offering Phyn
Apply to become a partner and learn how protecting water opens new opportunities for your business and accelerates growth.