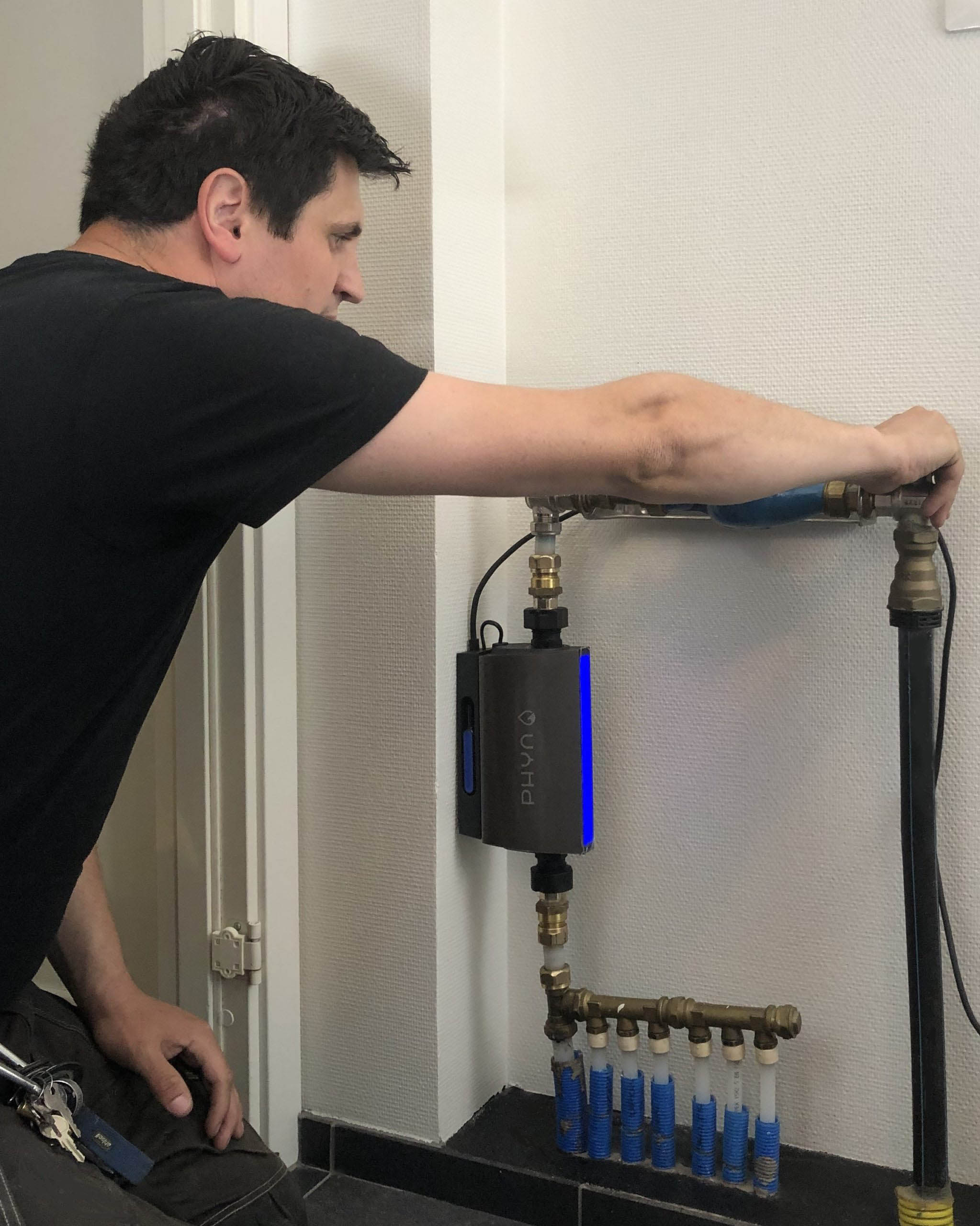 Authorized Plumber Program
Phyn is building a new sector to the plumbing industry, smart water. Become an authorized Phyn plumber gives you a set of unique advantages in this new space.
Phyn Advantages
Exclusive discounts on multi-unit purchases.
List your business on our site for free leads!
First to learn about new features and products.
Specialized business support.
Requirements
You must have an active state license.
The business must be fully insured.
If you wish to purchase at a discounted and resell Phyn products you need to have a reseller license.
Higher-End Clients
Your clients ask for Phyn because they want a high-quality and reliable water monitoring and catastrophic water damage prevention system. Every Phyn products goes through years of R&D before we the come to the market and the exceptional care shows in a premium experience. A Phyn customer is discerning and loyal customer, they type of customer you need to help take your business to the next level
Free Leads
Once you become a partner your business will be listed on the Phyn installation page directory. Users looking for an installer enter the location and a list of partners appear on the map with contact information. Our ecommerce use this very frequently, but also many of our retail customers from Home Depot, Best Buy, Costco and other premier locations use the directory to find plumbers as well.
Repeat Business
During installation, you can store your contact information directly in the app. Then, when Phyn detects an issue, they will have your information readily available, creating a natural repeat business system.
Start Offering Phyn
Apply to become a partner and learn how protecting water opens new opportunities for your business and accelerates growth.