Stop worrying about hidden water leaks.
Phyn Plus alerts you to all types of leaks and stops them before they become expensive problems – from pinhole and drip leaks happening behind your walls to frozen pipe bursts in your attic.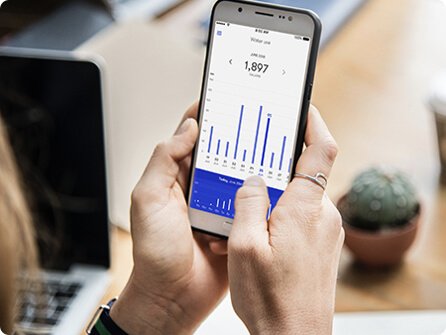 Unparalleled water insights.
With Phyn Plus, you get the information you need to make better choices about your water use, spot usage trends and view a daily breakdown of how much your irrigation, showers, sinks and more are using.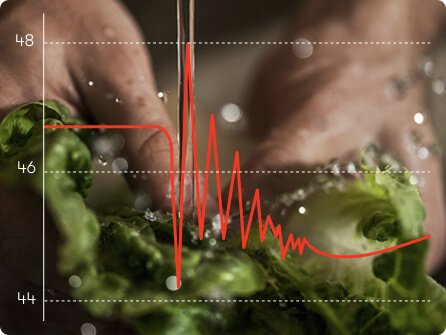 Get more life out of your plumbing.
A healthy plumbing system means fewer leaks, less water wasted and more money saved. With daily "Plumbing Checks", Phyn Plus gives you and your plumber the diagnostic tools to better maintain your plumbing and keep your home watertight.
Pinhole Leaks
Pipes can erode over time, causing tiny unseen leaks. Phyn's high-definition pressure sensing captures these leaks and notifies you before they become a bigger issue.
Water Left On
Overflowing bathtubs, running faucets, and open spigots are just a few of the common ways we waste water. Phyn detects them all, and will send you an alert if you overlook something.
Frozen Pipe Burst
When the temperature drops, the water in your pipes can begin to freeze, causing pressure to build. Phyn alerts you to these conditions before they lead to a burst pipe.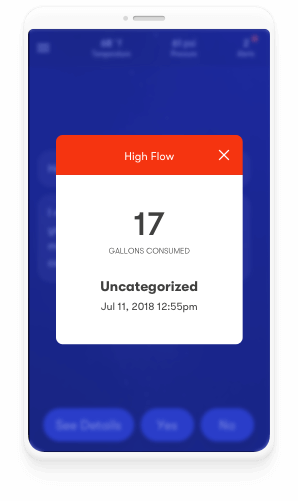 Washer and Dishwasher Hose Leak
Many washing machines and dishwasher use flexible rubber hoses that are under constant pressure. If a washer hose bursts, Phyn Plus' automatic shutoff prevents major water damage.
Drip Leaks
Phyn's daily Plumbing Checks catch even the tiniest drip leaks from shower heads, faucets, and sprinklers to ensure your home's plumbing system is watertight.
Toilet Flapper
Worn-out flapper valves that allow toilets to run continuously can waste thousands of gallons a day, and add hundreds of dollars to your water bill.
Monitor your water, from anywhere
Auto Shutoff mitigates damage
Once Phyn learns your fixtures, it automatically shuts off your water in event of a leak.
Get alerted to leaks
SMS and notification sent directly to your phone when Phyn Plus detects a leak.
Turn off your tap, with a tap
Control your home's water shutoff from anywhere.
Diagnostic "Plumbing Checks"
Daily tests report on pressure irregularities and tiny leaks.
Watch your water use
See how much water you use monthly, weekly, daily and hourly.
Frozen pipe detection
Early warning alerts before your pipes freeze.
Monitor multiple properties
Easily manage leak alerts and see water usage for up to six properties.
Water usage insights
See how much water is used by your showers, toilets, irrigation and more.
One device. Whole home protection.
Other water monitors require you to place multiple sensors around the home where you think leaks are likely to occur. One Phyn Plus in a single location is all you need to monitor your entire home's water system for leaks.
Disclaimer
Products and services are provided by Phyn, LCC, or its independent contractors and not Selective Insurance. Selective Insurance has no relationship with any of Phyn LLC's independent contractors. Selection of Phyn, LLC, and/or an independent contractor is solely the decision of the eligible policyholder. Selective Insurance makes no representations or warranties, express or implied, concerning Phyn, LLC, its independent contractors, Phyn Plus, or any other products or services provided by or on behalf of any of the foregoing. Please speak with your independent agent to learn about Selective Insurance's coverage products. Products vary by jurisdiction, terms, and conditions and are provided by Selective Ins. Co. of America and its insurer affiliates. Details at selective.com/about/affiliated-insurers.aspx.5.
* Discount is available only to Selective homeowners' policyholders (HO3 and HO5) in AZ, IL, IA, MN, NJ, OH, RI, SC, TN, UT, VA, and WI. NFIP offer not available in IN, MD, and PA.