Phyn in Action
with Carley Knobloch
Water Use Comparison
with Carley Knobloch
Leak Detection Two Ways
with Carley Knobloch
How To Train Your Phyn
with Carley Knobloch
It's Easy To Install Phyn
with Carley Knobloch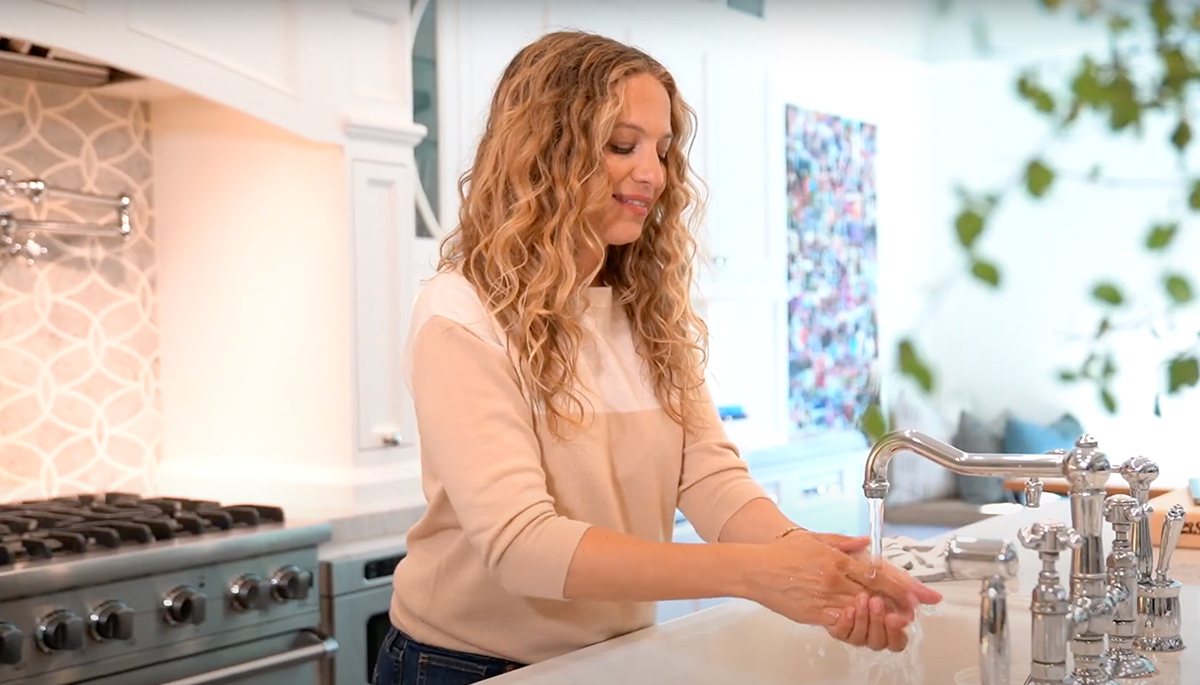 Phyn in Action
Water Use Comparison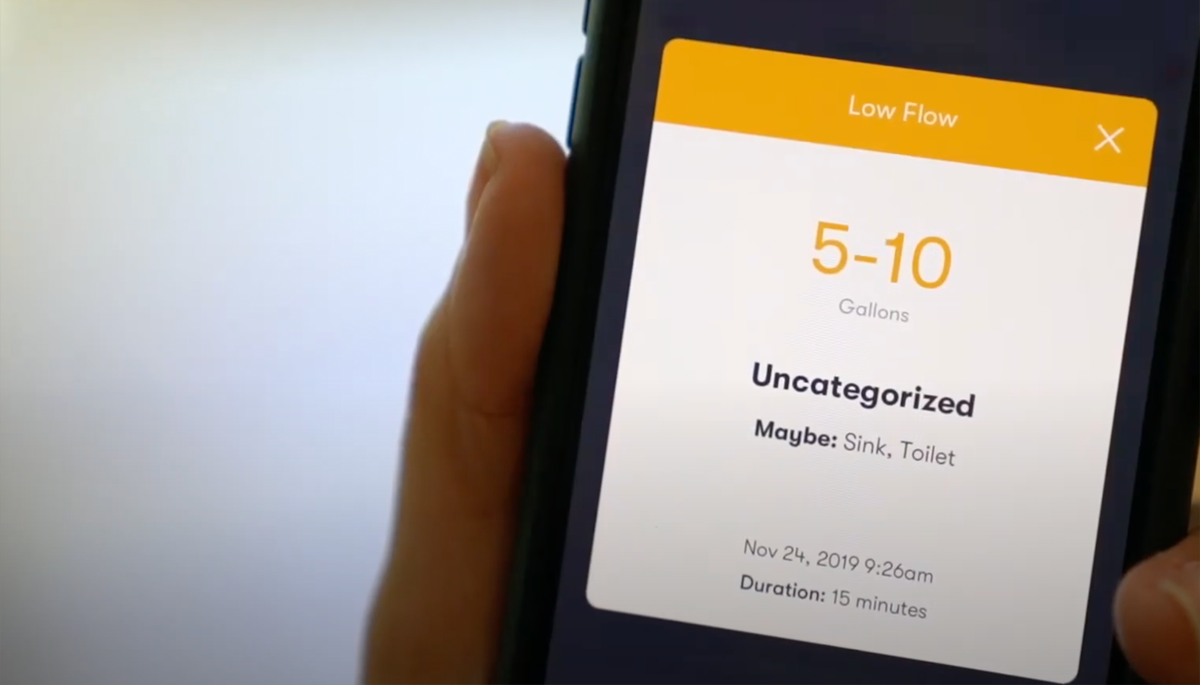 Leak Detection Two Ways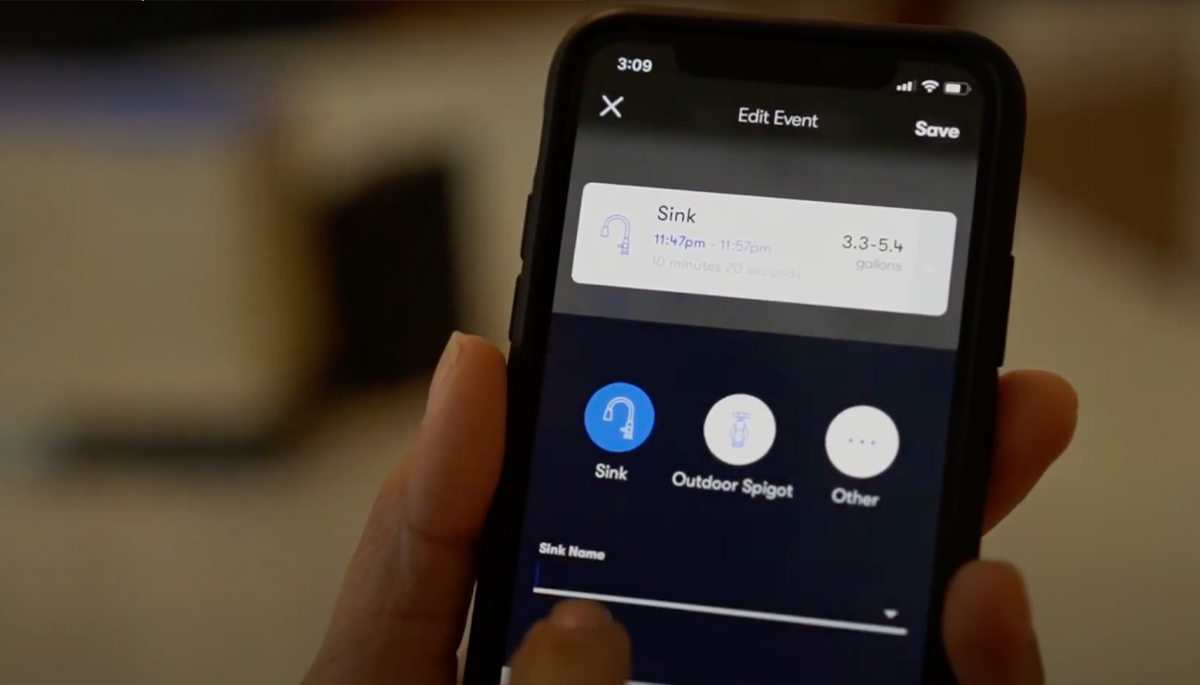 How To Train Your Phyn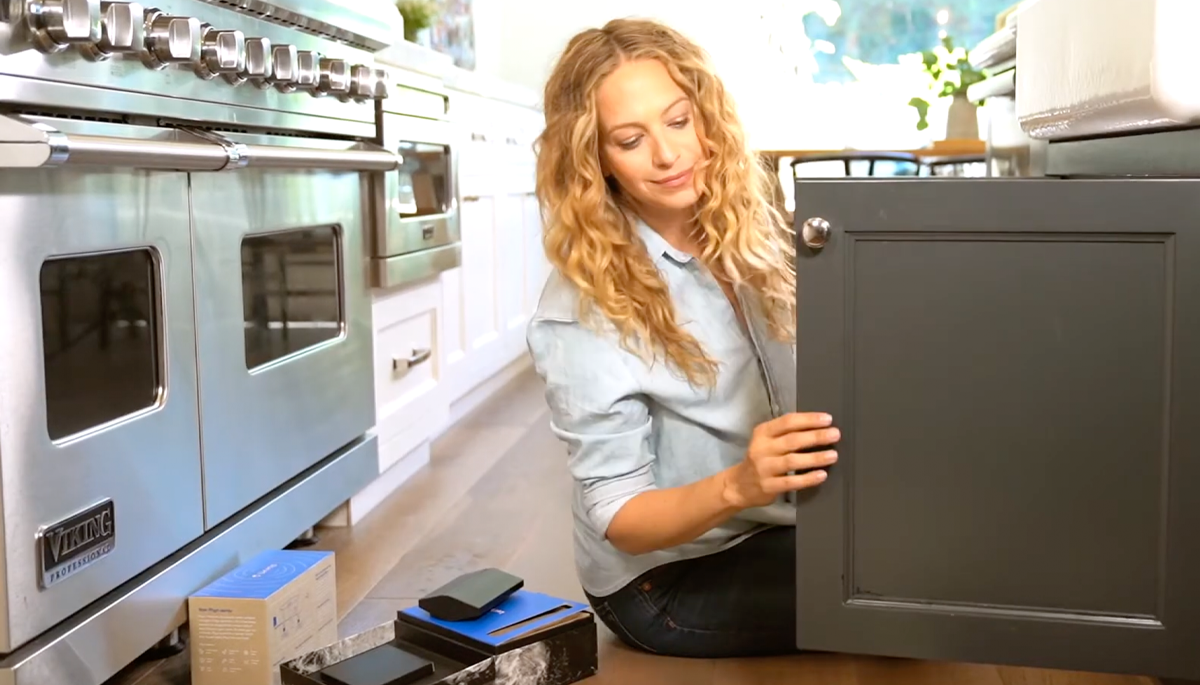 It's Easy To Install Phyn
Pinhole Leaks
Pipes can erode over time, causing tiny unseen leaks. Phyn's high-definition pressure sensing captures these leaks and notifies you before they become a bigger issue.
Water left on
Overflowing bathtubs, running faucets, and open spigots are just a few of the common ways we waste water. Phyn detects them all, and will send you an alert if you overlook something.
Toilet flapper leaks
Worn-out flapper valves that allow toilets to run continuously can waste thousands of gallons a day, and add hundreds of dollars to your water bill.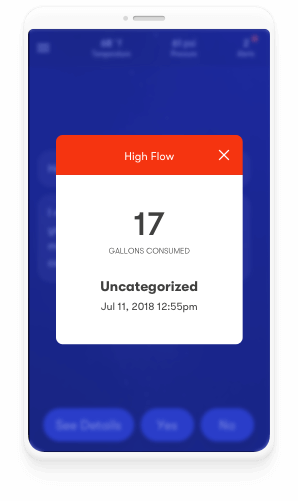 Frozen pipe bursts
When the temperature drops, the water in your pipes can begin to freeze, causing pressure to build. Phyn alerts you to these conditions before they lead to a burst pipe.
Drip leaks
Phyn's daily Plumbing Checks catch even the tiniest drip leaks from shower heads, faucets, and sprinklers to ensure your home's plumbing system is watertight.
Washer hose leaks
Many washing machines use flexible rubber hoses that are under constant pressure. If a washer hose bursts, Phyn Plus' automatic shutoff prevents major water damage.
One device. Whole home protection.
Discreet but powerful, Phyn monitors your entire home from one under-the-sink location. Easily install under any sink with hot/cold water lines and a power outlet.
Phyn Needs:
Hot and Cold lines 3/8" *other sizes require adaptor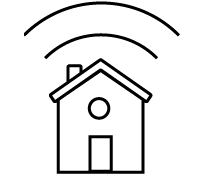 Unswitched power outlet under your sink
Phyn works best with: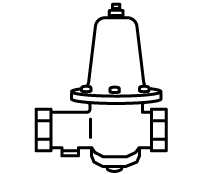 Pressure reducing valves
Easy self-install
No plumber necessary. Turn off the water under your sink, unthread the hot and cold water hoses from the supply lines and insert Phyn's sensors. Connect the device to Wi-Fi and you are good to go.
See for yourself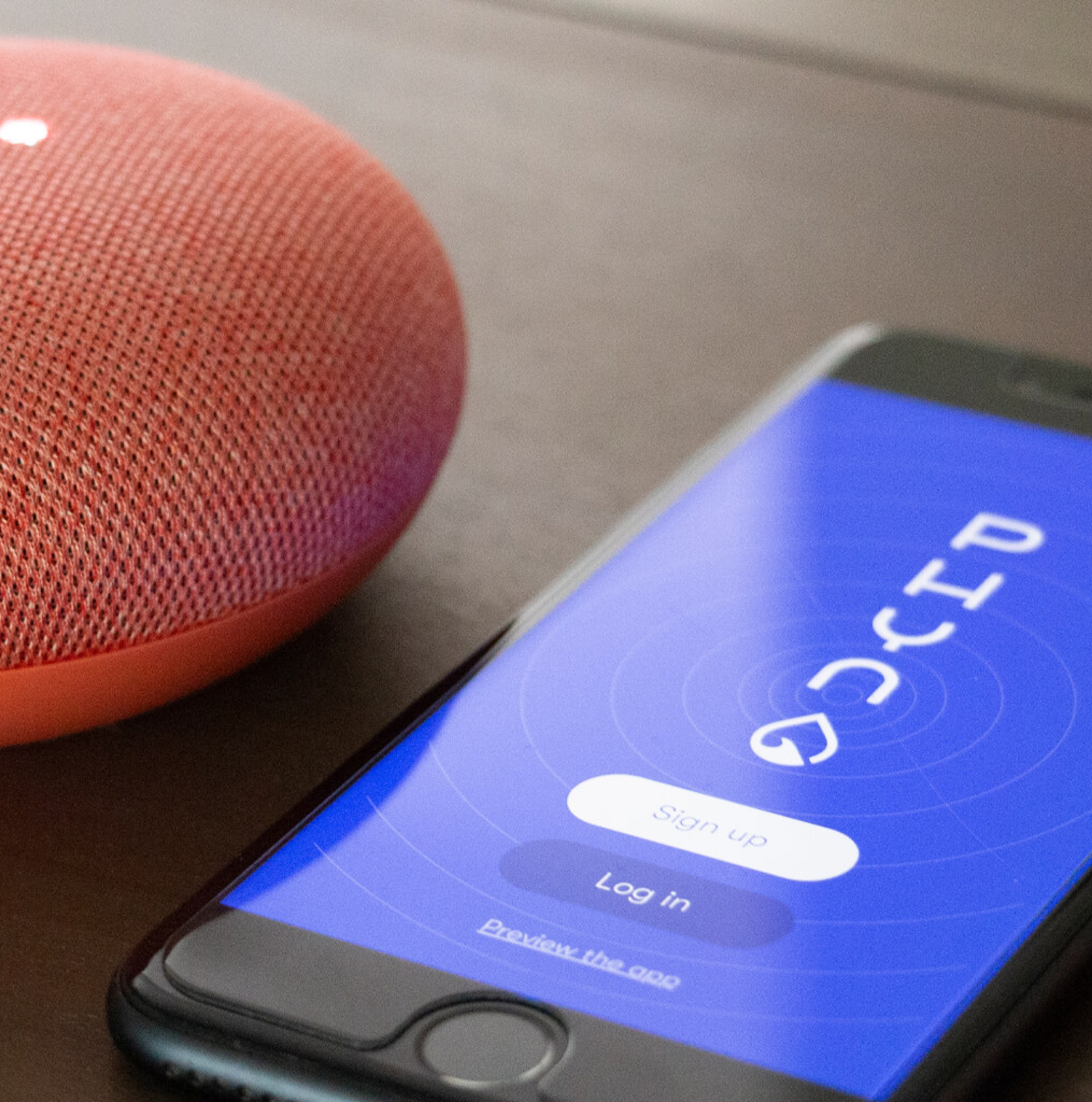 Phyn plays well with others
Phyn works seamlessly with Amazon Alexa and GoogleAssistant. And with IFTTT you can have Phyn trigger actions with other smart home products.
In the box
Phyn smart water device
(2) Pressure sensors
USB power adaptor
Screws
Installation
Reversible, can go on either side of a cabinet
Fitting Size
Compatible with most 3/8″ hot and cold water supply "angle stops" and sink hoses. May require adapters for other sizes (not included)
Features
Easy set-up
Free Phyn app
Leak alert notifications
Water usage + comparison
Single device, whole home protection
Manual diagnostic Plumbing Checks
Pre-freeze warnings
Pressure
Maximum working pressure: 125 psi
Antenna
Antenna Gain: 2.4GHz 1.5dBi;Antenna Types: pcb antenna
Certifications
NSF/ANSI 61: Drinking Water System Components; Health Effects
NSF/ANSI 372: Drinking Water System Components; Lead Content
RoHS 2011/65/EU Compliant: Hazardous Substances
Location
Indoor use only
Power
110V /220V power supply
Connectivity Requirements
Wi-Fi connection
Phone or tablet with iOS 12 and later, Android 8 and later
SMS text messaging
Phyn app
Wireless
802.11 b/g/n @2.4Ghz
Sensors
Compatible with hot and cold water 0-50˚C
Operating temperatures 0-40˚C

Some multi-family dwellings that have individual plumbing lines and meters for each unit are compatible with Phyn. Typically a Pressure Regulating Valve (PRV) will also need to be installed in each unit. If you have questions about whether your home will work with Phyn, contact us at 877.749.6792.
Absolutely! There are many homes with wells that are using Phyn Smart Water Assistant
Phyn alerts of leaks and other plumbing issues via SMS and push notification from the Phyn app, available for iOS and Android devices.
Phyn Smart Water Assistant will detect leaks in your water delivery system such as pipe bursts, toilet flapper leaks, and leaks in supply-line hoses to clothes and dishwashers. Phyn will also alert you if your water has been running longer than normal. Using the "Plumbing Check" feature, Phyn Smart Water Assistant can find tiny drip leaks and pinhole leaks. Phyn will not catch roof leaks and leaks or stoppages in outflow lines (e.g. a clogged sink or sewer line).
Phyn works with Amazon Alexa, Google Home and IFTTT (If This Then That).
Plumbing Check is a diagnostic test that you can run at any time to find tiny drip leaks and pinhole leaks in your plumbing system. In order to run a Plumbing Check with Phyn Smart Water Assistant, you must turn off your water at the main, go into the Phyn app and initiate a Plumbing Check test. These typically last 2-5 minutes and return results as soon as the test is completed.
Phyn Smart Water Assistant learns each of your home's fixtures over time. It applies the knowledge of the tens of millions of water events it has seen in the past to understand the usage in your home. But sometimes, it doesn't understand a particular fixture and may label it incorrectly. To teach Phyn, you can re-label the event and help it correct itself. The more you label events, the more accurate Phyn will be for you in reporting water usage.
When a leak or abnormal usage happens and you get an alert, Phyn Smart Water Assistant gives you the option to contact a plumber within minutes from the Phyn app through our partnership with HomeAdvisor.
Pressure Reducing Valves are a bell shaped device on the main water line that controls the pressure of the water going into your home. PRVs protect your home from high pressure spikes that can wear out your pipes and damage fixtures over time. Some municipalities require PRVs by code, and others do not. We recommend that everyone get a PRV in order to elongate the lifespan of their plumbing. If you do not have a PRV, Phyn will take much longer to become accurate at detecting leaks and identifying fixtures correctly. In the meantime, you will be able to use Phyn's Plumbing Check feature to detect leaks manually.